At present, we have four founding Directors. At the first AGM, this founding board will stand down and its members will stand to be re-elected by the members, any of whom is invited to stand as a new Director.
The current board is as follows:
Elly Foster
Originally from The Netherlands, Elly Foster has lived in the UK for 43 years, the past 18 of which have been spent in West Wales. She has learned Welsh and hopes to be fluent one day. Elly is passionate about renewable energy. Elly has advocated community cohesion through many campaigns, for instance on local bus services. She is a successful private tutor and her hopes are that the young people of this area will inherit a vibrant, resilient community.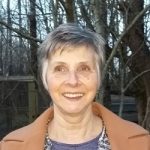 Guy Hopwood
Guy is a renewable energy consultant who lives and works in Wales and has lived in Ceredigion since 1972. Guy has been involved in the development of a range of renewable energy schemes since 2010 including a 500kW wind turbine in Ceredigion and another in Carmarthenshire and is also an investor in two community wind projects in Wales.
Guy joined the GCE board towards the end of 2017 to provide additional support to the three founding directors and to try to ensure that Ceredigion has a successful community wind project.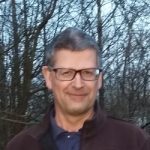 Leila Kiersch
Leila is a long-term supporter of renewable energy generation and supporting rural communities. She moved to Wales nearly 20 years ago to study and has raised her family here as well as attempting to learn the language and be a useful member of the community.
In her professional career she has worked in the wind energy sector, in community energy, and managing a local charity. She brings a wealth of experience to the Board and intends to play a large part in ensuring the project is a success.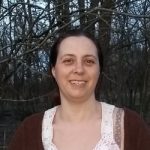 Lindsay Thomas
Lindsay moved to Wales over 30 years ago, and her 4 daughters have been born and raised here, attending the local schools and going on to universities.
Previously running a publishing business and small press in Ceredigion and developing the county office to help families with children with additional needs, she currently promotes this unique and unspoilt corner of Wales through her holiday cottages. As a founding director of GCE she is determined to make this work, for the environment, her local community, and help with funding local environmental initiatives. She wants to see more projects like this come to fruition, locally produced energy for local communities, safeguarding precious resources for future generations.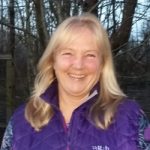 Community Benefit Society
Grannell Community Energy is a Community Benefit Society. This is a form of Registered Society which is registered with the Financial Conduct Authority.
A Registered Society has members, and a board which is elected each year at an AGM by the members.
Our members will be everyone that buys shares in our society. We have a board of founder directors who have set up the society and will manage it through the construction phase.
The society is run according to a set of rules, which have been approved and registered with the Financial Conduct Authority. These rules cover issues such as who can be a member, how board meetings and general meetings are run, what quorums are necessary, how many directors should be on the board and so on.
Community Fund
We will be setting up a local community fund aimed specifically at the people living closest to the turbine. We have committed to putting £5000 every year for the next 20 years into this fund (until the Feed in Tariff ends). This will be spent in consultation with the local community.