At present, we have five founding and co-opted Directors. At the first AGM, this founding board will stand down and its members will stand to be re-elected by the members, any of whom is invited to stand as a new Director.
The current board is as follows:
Guy Hopwood (Chair)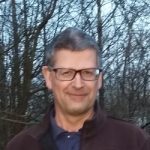 Guy is a renewable energy consultant who lives and works in Wales and has lived in Ceredigion since 1972. Guy has been involved in the development of a range of renewable energy schemes since 2010 including a 500kW wind turbine in Ceredigion and another in Carmarthenshire and is also an investor in two community wind projects in Wales.
Guy joined the GCE board towards the end of 2017 to provide additional support to the three founding directors and to try to ensure that Ceredigion has a successful community wind project.
Lindsay Thomas (Treasurer)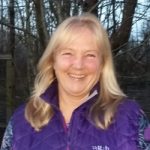 Lindsay moved to Wales over 30 years ago, and her 4 daughters have been born and raised here, attending the local schools and going on to universities.
Previously running a publishing business and small press in Ceredigion and developing the county office to help families with children with additional needs, she currently promotes this unique and unspoilt corner of Wales through her holiday cottages. As a founding director of GCE she is determined to make this work, for the environment, her local community, and help with funding local environmental initiatives. She wants to see more projects like this come to fruition, locally produced energy for local communities, safeguarding precious resources for future generations.
Jane O'Brien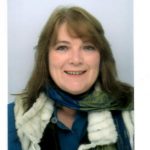 Jane has worked within the sustainability sector for over 25 years, her skills include turning ideas into realistic projects and she enjoys helping community groups to achieve their sustainable aims. Jane currently works as a RENEW Coordinator, and since 2014 has worked with 30+ projects around business and action planning, funding and energy projects. These projects include a number of social enterprises and community buildings involving issues ranging from wind turbine development to food growing, health and well being. Whilst she sees energy efficiency at the core of sustainability, and has an MSc (Eng) Energy & Conservation, she has worked at the forefront of renewable initiatives, with many successful funding bids including a £2.45 million grid initiative award. She is also an Energy Local advisor for Carmarthenshire Energy . Voluntary Positions: Director of Grannell Community Energy and Community Energy Pembrokeshire
Jane and her husband Martin own a small eco tourism business, North Lodge Eco Holidays, offering traditional camping and off grid quirky units including a converted horse lorry. This is set in beautiful Pembrokeshire, but overlapping with Ceredigion close to Cardigan and the Teifi valley area.
Brian Mark
Brian lives off grid in Llandudoch, near Aberteifi and is a retired commercial building services engineer having been a founding partner of Fulcrum Consulting, at one point a 200+ engineer, specialist sustainable engineering consultancy.
Brian is an expert on low energy building and city design including integrated, local renewable energy generation and as such was asked to serve on the Renewables Advisory Board , advising central government on the best method to achieve all national, Kyoto and EU based renewable energy targets.
Brian is a deep believer in the advantages of community ownership of assets including energy generation and has local experience of the successful delivery of such community ownership schemes as a director of 4CG for several years (the highly successful community development organisation based in Aberteifi).
Community Benefit Society
Grannell Community Energy is a Community Benefit Society. This is a form of Registered Society which is registered with the Financial Conduct Authority.
A Registered Society has members, and a board which is elected each year at an AGM by the members.
Our members will be everyone that buys shares in our society. We have a board of founder directors who have set up the society and will manage it through the construction phase.
The society is run according to a set of rules, which have been approved and registered with the Financial Conduct Authority. These rules cover issues such as who can be a member, how board meetings and general meetings are run, what quorums are necessary, how many directors should be on the board and so on.
Community Fund
We will be setting up a local community fund aimed specifically at the people living closest to the turbine. We have committed to putting £5000 every year for the next 20 years into this fund (until the Feed in Tariff ends). This will be spent in consultation with the local community.